Ecosystem analysis
A regional inventory of mangrove ecosystems will be implemented as a continuation of the work carried out in the framework of the Interreg "Protection and enhancement of coastal wetland ecosystems in the Caribbean" (INTERREG IV Caribbean programme), piloted by the National Forestry Office of Guadeloupe in 2012. The studies undertaken cover the entire Caribbean region and focus on erosion control (taking into account the displacement capacities of mangroves, swampy areas, etc.).
Action for mangroves
A bibliographical preparatory phase will be undertaken to define one or more restoration actions on relevant territories in view of the preliminary results concerning mangroves.
The implementation of these restoration actions on pilot sites will be based on the project for the restoration and integrated management of mangroves piloted by the SPAW-RAC between 2014 and 2016 in the 3 Bays National Park (Haiti), or on the pilot project for the delimitation of a swamp forest on the Jarry site (Guadeloupe), implemented within the framework of the previous Interreg project, as well as other regional initiatives.
Various communication supports and actions will also be carried out during the project in order to best disseminate knowledge about the coastal protection and regulation services provided by mangroves.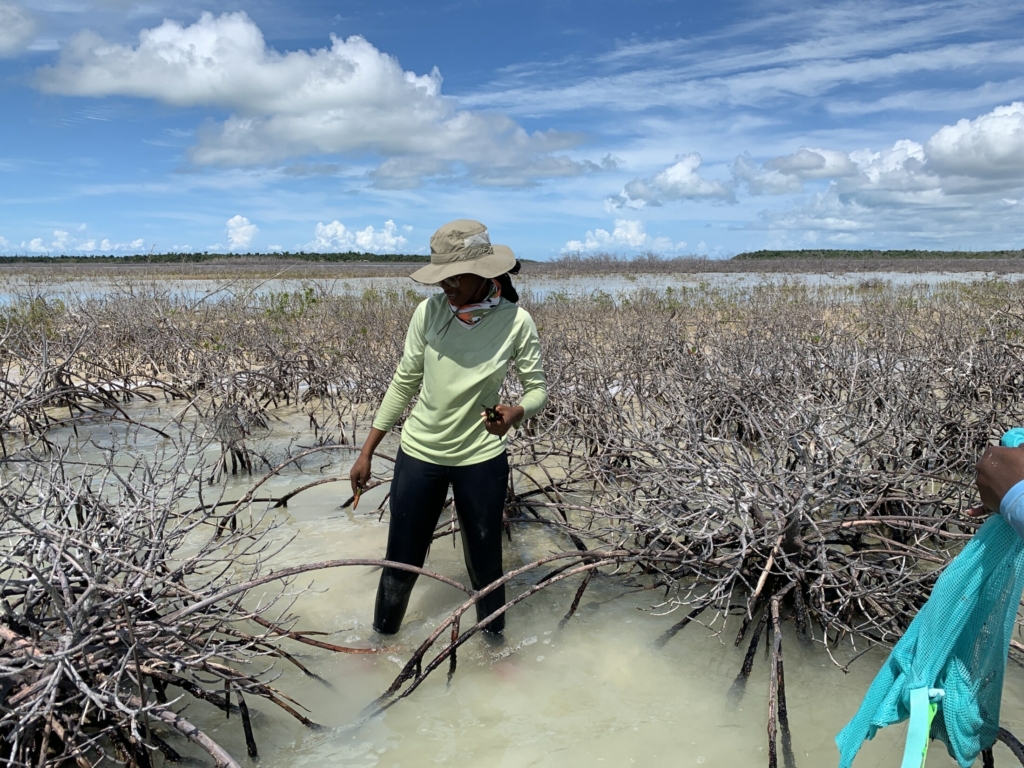 Background:
Hurricane Dorian had devastating impact to Grand Bahama and Abaco Islands (Bahamas) in 2021, affecting tens of thousands of people, with hundreds of lives lost and billions of dollars in economic impacts. It is unclear however, how natural ecosystems, including mangroves were affected by the storm (extreme winds, inundation [...]
Read more