French geological survey (BRGM) monitoring current at Anse des Salines in Guadeloupe, French West Indies
A measurement campaign on currents with "drifters" was realized at Anse des Salines beach at Saint-François in Guadeloupe in the context of the research work realized in the framework of Thibault Laigre thesis within the CARIB-COAST project. Those "drifters" consist of freely moving buoys fitted with a GPS allowing the calculation of current speed and direction from GPS data in the lagoon. It appears that currents are dependent on incident wave intensity and direction as well as tide and wind. Spatial variability is also dependent on reef configuration.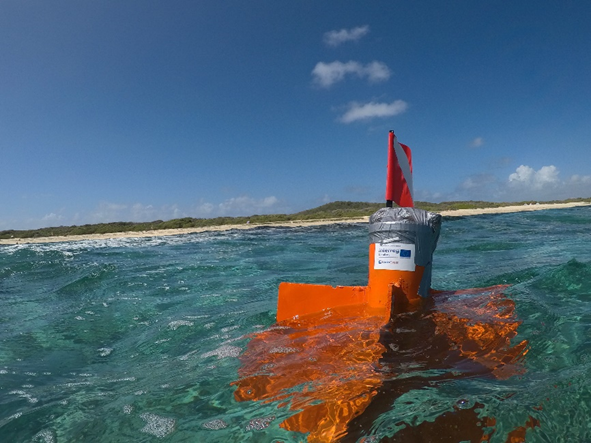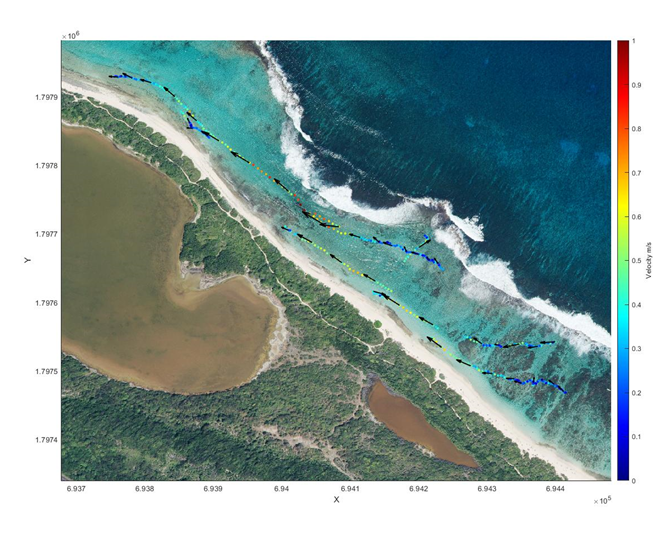 Those direct measurements will be used to validate hydrodynamic modelling that will be realized on this site. They also have been coupled with static current measurement devices that record currents, sea level and waves at high frequency for duration of one month.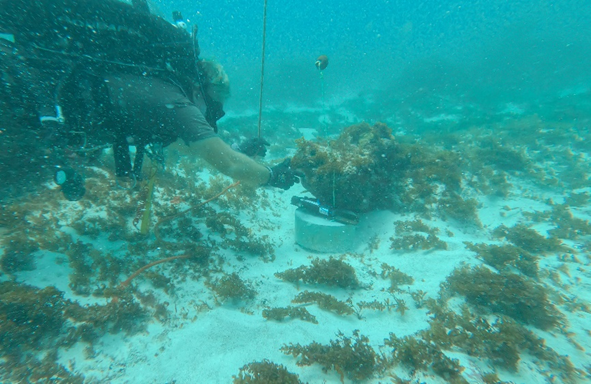 This experimentations aim to improve our knowledge on physical processes involved in this complex natural environment and to evaluate the role of coastal ecosystems in the attenuation of coastal hazards. The conclusion of this work will guide stakeholders in the design of restoration program aiming to reinforce natural protection offered by those ecosystems.